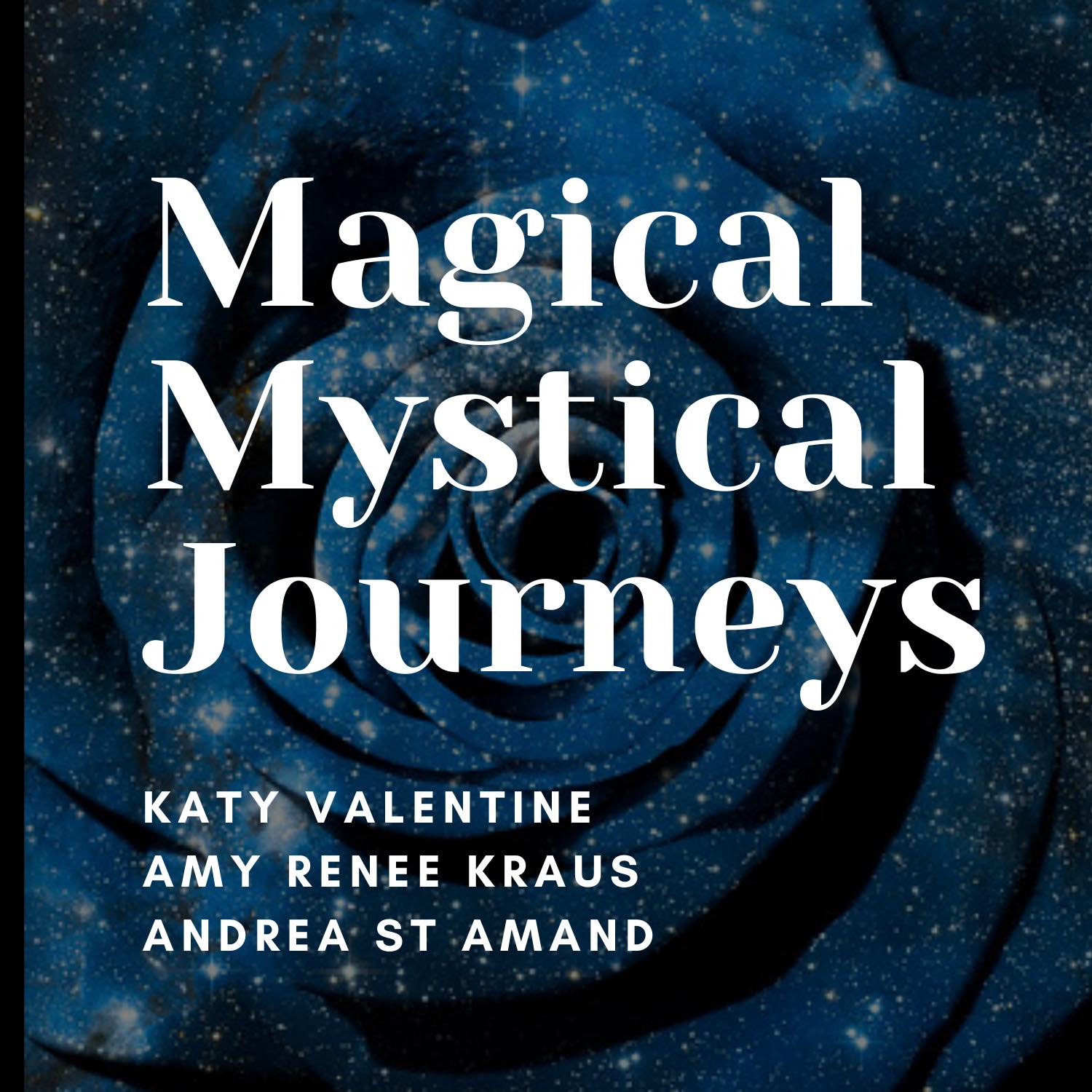 Deities, Beings or Raw Energy?  Tune into this episode for a magical carpet ride over to India, where we meet Shiva and Kali!
Special guest, Amit, shares his deep understanding of and experiences with Shiva and Kali, the Hindu traditions and even India's caste system.
Learn why Shiva and Kali are inextricably linked . . . and how they invoke both creative and destructive force energies.
Kali shows up with severed heads or as a goddess of wealth and . . . ahem . . . even viruses (yep, that last part is real), while Shiva hangs out in cremation grounds, covered in ash and counts the ghosts and demons as his friends.  Shew!
We resonate deeply with these two powerful, nonjudgmental forces, and we're certain you will too.  Sit with Shiva, come dance with Kali . . . if you dare!
PS. Spellings of certain words and places mentioned by Amit .... see the longer list below for his VERY generous links and explanations for the deeply curious.
PPS.  Somehow "yoni stones" came up.  Listen in!
**************************
Contact us!
**************************
Amit's generous sharing of resources and videos:
Following are some links to see Kali and Shiva being worshipped in various forms across India. These deities have been designed, constructed and consecrated according to prescribed "shastras" (Science treaties/technology). 
Dating back to ancient times (per legends), they are treated as live/powerful energy beings. Many public and secret rituals are followed on a daily basis to maintain the powerful energy form. The temples around them have been built and rebuilt, due to natural wear and tear, repeated invasions etc, but the consecration remains. 
Everyone has access to their powerful energies, but the "sadhaka" (the seeker) needs to prepare oneself to be able to receive. It's like radio or TV transmissions. You need the dial/antenna to be tuned to the frequency they are broadcasting.I am including links and live streams from temples of these various deities, that I mentioned during our chat and also some photos.
For more information on the deities and temples, my recommendation is to use the temple's own website rather than Wikipedia. Systems in these temples are still catching up to technology so their websites may not work optimally or there may be other issues. I am also attaching popular depiction for each of the deity in links:
Kali as "MahaLakshmi", deity of wealth and prosperity, located in a city called Kolhapur, in the western part of India.Following the website to the temple and a live stream from her temple:
https://www.mahalaxmikolhapur.com/
https://www.mahalaxmikolhapur.com/shri-ambabai-mahalaxmi-live-darshan.php
Kali as "Saptashrungi", as a deity with 8 hands who defeated the buffalo headed demon Mahishasur. This temple is located in a town called Vani, near the city of Nasik, in the western part of India. Following the website to the temple and a recorded live stream, video is pretty long, where her entire morning worship and decoration is shown:
https://www.saptashrungi.net/home.html
https://www.youtube.com/watch?v=aFzAJcaA68Y
Kali as "Naina Devi", the eyes of the original Goddess Sati, whose body parts fell, in the story I narrated. This temple is located in a town called Bilaspur, about 220 miles from New Delhi, in the northern part of India. Following the website to the temple and a live stream:
https://nainadevi.com/
https://www.youtube.com/watch?v=QdUGWCi4hzE
Kali as "Kamakhya Devi", worshipped as yoni (vagaina/vulva), of the original Goddess Sati, whose body parts fell, in the story I narrated.The name Kamakhya literally means 'She whose title/definition is Sexual Desire.' Following the website to the temple. No live stream available.http://www.kamakhyadevi.org/
Shiva being worshipped in a consecrated "Linga" (in an oblong smooth stone) as "Kashi Vishveshwar" (The lord of the worlds). This is a really ancient temple, located in an ancient city called Kashi/Benaras or Varanasi. About 500 miles east of New Delhi in the north eastern part of India. Following the website to the temple and a live stream:
https://www.shrikashivishwanath.org/
https://www.shrikashivishwanath.org/online/live_darshan
Shiva being worshipped in a consecrated "Linga" (in an oblong smooth stone) as "Mahakaleshwar"(Lord of time and death). This is a really ancient temple, located in an ancient city called Ujjain. About 500 miles south of New Delhi in the central part of India. Following the website to the temple and a live stream:
http://www.dic.mp.nic.in/ujjain/mahakal/default.aspx
https://www.youtube.com/watch?v=XNXnHLHHlpY
Who is Shiva? Talk by a spiritual master (Sadhguru) I follow:
https://www.youtube.com/watch?v=2fMRxtDFYM0About God! Another talk by above master (Sadhguru):
https://www.youtube.com/watch?v=R-Kiyc9R4wE